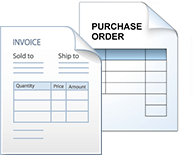 What is an asset-based loan?
An asset-based loan leverages a percentage of value on a hard asset such as real estate, inventory, receivables/invoices, purchase orders, equipment, cash, stocks, bonds, and mutual funds. Asset-based loans can be structured as a traditional term loan, lump sum distribution, or credit line.
How does it work?
Asset-based loans will leverage an asset and extend a percentage of that asset's value in a loan. The loan could be traditional simple interest loan or it could be a line of credit or a more nontraditional loan setup.
How long does it take?
Asset-based loans could take as little as a week or as long as a couple weeks to fund, it depends on the amount of assets being used and the size of the loan amount. You could have a more complex structure that uses monthly receivables and extends lines of credit, or you can lend a percentage of a purchase order or invoice. If you are using real estate the process can fluctuate based on property type and whether you are using a residential or commercial building. The type of asset being leveraged will dictate process time and loan structure.
Who does this make sense for?
Any business that is cash poor and asset rich, assets are a great source to leverage for funds and the process is fairly easy.
How do I know if I qualify?
If you have any of the assets listed above you qualify, there are maximum values that can be lent on a given asset. When leveraging real estate, purchase orders, or receivables the maximum percentage of value extended in a loan can be 50% – 80% of the market value. If you have fine art, jewels, or collectibles the maximum loan could be 50% of market value.
Types of Asset Based Loans
Accounts Receivable Financing
Purchase Order Financing
Asset Based Real Estate Loan
Accounts Receivable Credit Line
Luxury Loan